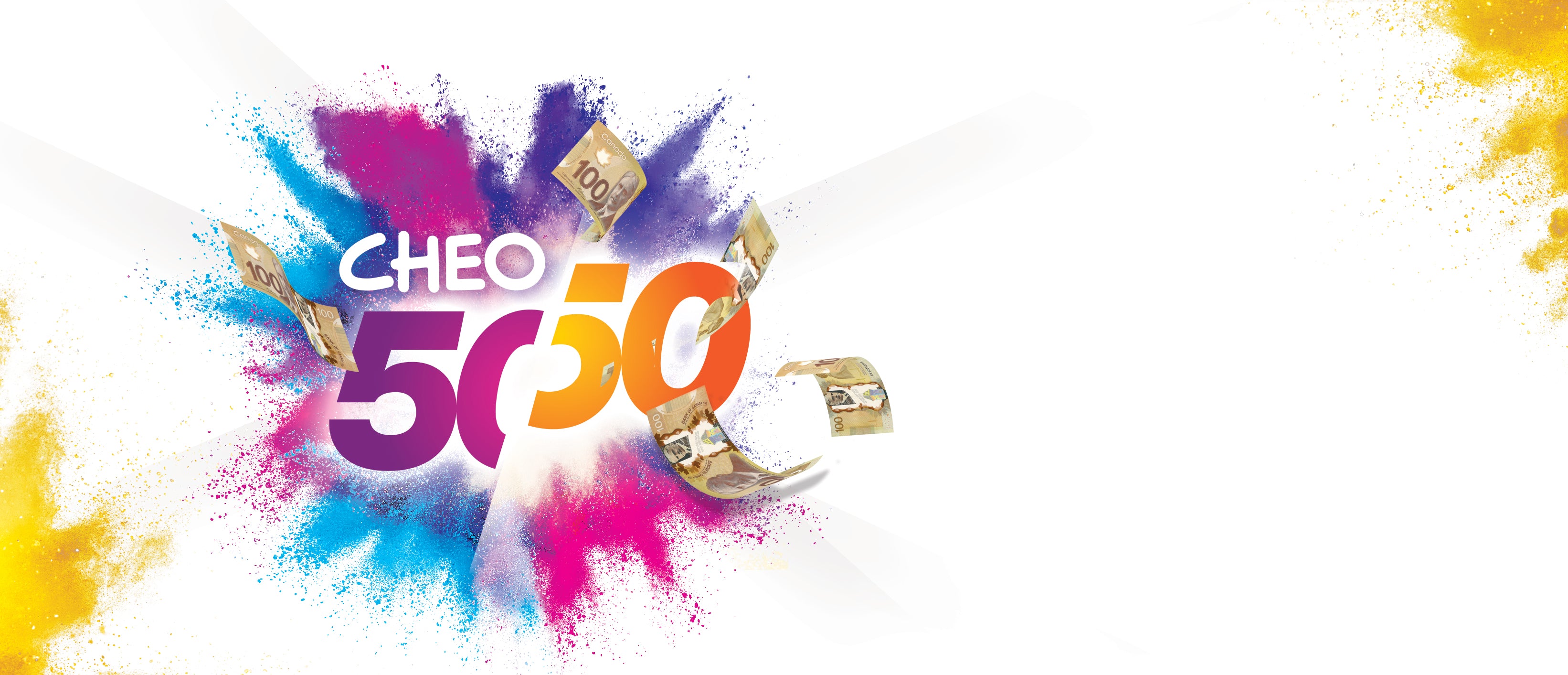 Congratulations to the 50/50 winner Gregg Robertson of Morrisburg, ON.
Ticket number 99019617087
Help children and youth live their best lives!
Winner takes home cash!
Play the CHEO 50/50 for a chance to win big! The more tickets sold the higher the jackpot will grow -- and the more money will be raised to help the kids at CHEO! Last year's winner took home over $1 million! The grand prize winner will take home half of the jackpot. What would your first purchase be if YOU won?
Get your tickets

Final Deadline Date: Midnight, Friday, April 28, 2023
Final Draw: Wednesday, May 3, 2023


1st Early Bird
Three lucky winners will take home $5,000
Congratulations to our winners:
James H. - Ticket Number 99011298099
Frederic S. - Ticket Number 99001417088
Michelle S. - Ticket Number 99003283024



Get your tickets

2nd Early Bird
One winner will win BIG with a $10,000 cash prize!
Congratulations to our winner:
Denis C. – Ticket Number 99001774011




Get your tickets
"I have big dreams! A career in medicine, law or maybe even acting. But what I really want is to be healthy. My CHEO team has been there through every pain crisis and every complication of my sickle cell disease. I've always felt cared for there. No words can ever describe how grateful I am that they saved my life... more than once."
- Fatoumata Diallo, Age 16